Italy: Five killed as floods hit Tuscany region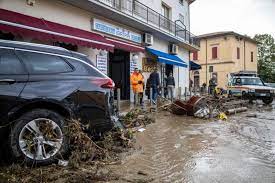 Florence: Five people have been killed after rivers overflowed following torrential rain in the central Italian region of Tuscany, local authorities said on Friday, as Storm Ciaran continued to lash western Europe.
There had been fears that the River Arno could burst its banks in the historic city of Florence but Tuscan Governor Eugenio Giani said the high water point had passed around 10:20 a.m. (0920 GMT) without major incident.
However, Giani said the death toll had risen to five after rain swept away cars and forced people to evacuate the lower floors of buildings.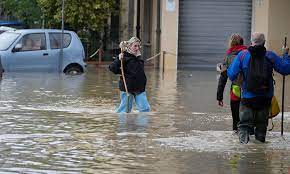 A bridge collapsed near the city of Pistoia, killing two people. Another person died in the town of Rosignano.
The other two victims were elderly people living in the small town of Montemurlo, according to Italian media.
"Over 200 millimetres (7.9 inches) of rain have fallen in three hours," Luigi D'Angelo, who is leading the Civil Protection rescue efforts, told Sky TG24 television.
The government was expected to declare a state of emergency which would allow the rapid release of help for Tuscany.
"I would like to express profound condolences on behalf of myself and the government for the victims," Prime Minister Giorgia Meloni said in a statement.
The governor of Tuscany said there were challenging issues around two large rivers in the area, the Bisenzio, north of Florence, and the Ombrone, in the southern part of the region.
Another person was missing in the northeastern Veneto region, the local governor was quoted as saying by Sky TG24.
Weather alerts remained in force in a number of Italian regions, with some schools closed, after a week in which the country has been lashed by strong winds and heavy rain.
Storm Ciaran was driven by a powerful jet stream that swept in from the Atlantic, unleashing heavy rain and furious winds that have already caused heavy flooding in Northern Ireland, parts of Britain, Belgium, the Netherlands and France.