New book 'Pakistan-China All-Weather Strategic Partner' launched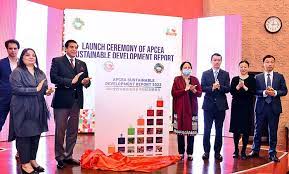 Gwadar Pro
Karachi: A new book titled 'Pakistan-China All-Weather Strategic Partner' was officially launched here.
The chief guest for this event was Sindh Governor Mohammed Kamran Khan Tessori while the Consul General of China in Karachi, Yang Yundong, graced the occasion with his presence.
At the book launch event, the author of the book, Dr Rashid Jamal, emphasized that the book serves as a comprehensive exploration of the multifaceted relationship between Pakistan and China. It delves into the historical, political, economic, and strategic aspects of this enduring partnership.
Governor Tessori, in his speech at the ceremony, underlined China's unwavering support and friendship with Pakistan, describing it as a time-tested relationship. He pointed out that Pakistan has greatly benefited from China's assistance, highlighting their collaboration on significant projects, including the China-Pakistan Economic Corridor (CPEC).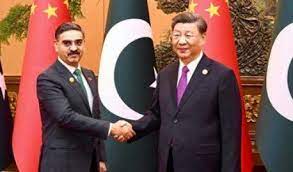 Governor Tessori also acknowledged the challenges currently facing Pakistan and stressed the importance of national unity in overcoming them. He urged Pakistan to draw lessons from China's successful economic development and strive to build a robust economy.
Consul General Yang Yundong echoed the sentiment of strong friendship, referring to Pakistan and China as "all-weather friends" with a long history of close cooperation. He noted the recent celebration of the 10th anniversary of the signing of the CPEC agreement and expressed satisfaction with the project's progress.
The ceremony concluded with Governor Tessori presenting shields to the book's author and other distinguished guests, symbolizing the significance of this collaborative relationship between Pakistan and China.