Rome: Italy will send a hospital ship close to the coast of Gaza to help treat victims of the Israel-Hamas conflict, Italian Defence Minister Guido Crosetto said.
The ship is leaving from the western Italian port of Civitavecchia with 170 staff, including 30 people trained for medical emergencies, the minister said, adding that Italy was also working to send a field hospital to Gaza.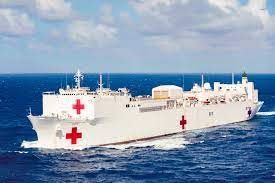 Crosetto suggested that two Italian naval vessels already sent to the region were likely to remain in place.
"We will evaluate whether to keep them in the area but I prefer to keep three ships there and not to have any regrets," Crosetto told reporters.