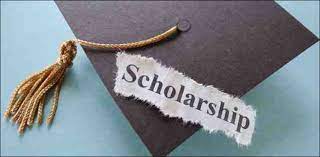 Islamabad: To strengthen educational connections between China and Pakistan, the China Scholarship Council (CSC) announced scholarships for Pakistani students and researchers in Chinese universities for the academic year 2024–2025.
The administration of these scholarships will be handled by Pakistan's Higher Education Commission (HEC), as designated by the Government of China.
This initiative aims to promote educational opportunities for international students pursuing bachelor's, master's, or PhD degrees. Prospective candidates can submit their applications through either the HEC portal or the CSC's portal by December 28, as indicated by the HEC.
For comprehensive details, applicants are advised to visit the official website.
The CSC, operating under China's Ministry of Education, oversees the enrollment and administration of the Chinese Government Scholarship Program.
Applicants for the Chinese Government Scholarship Program 2024-25 must possess a valid Higher Education Aptitude Test (HAT) or Higher Education Undergraduate Studies Admission Test (USAT) score acquired after January 01, 2022, according to the HEC.
Designated Chinese universities provide a wide array of academic programs across various disciplines, including Science, Engineering, Agriculture, Medicine, Economics, Legal Studies, Management, Education, History, Literature, Philosophy, Fine Arts, and more. This scholarship opportunity is open to students at all levels.