Bilawal Bhutto says ready to contest polls on his performance as FM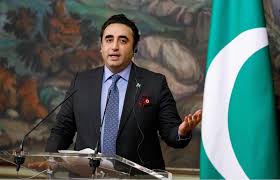 Liaquat Ali
Peshawar: Amid rising tensions between Pakistan People's Party (PPP) and Pakistan Muslim League-Nawaz (PML-N), Bilawal Bhutto Zardari Saturday said he was ready to contest upcoming general elections on his performance as foreign minister in previous Pakistan Democratic Movement (PDM) government.
Addressing a workers' convention in Peshawar, the PPP chairman said that his party had won elections many times despite all the conspiracies it had faced.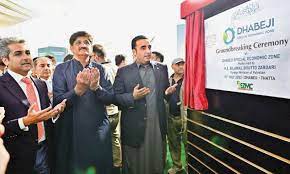 Bilawal Bhutto backed his performance as foreign minister of Pakistan in the 16-month government of Pakistan Democratic Movement (PDM) and said he was ready to contest upcoming general elections on his performance.
Calling out his rival PML-N, whom he referred to as 'Mehngai League', Bilawal asked are those politicians – who were part of PDM cabinet – ready to contest elections on their 16-month performance.
He also castigated the Nawaz Sharif-led party for compromising 'vote ko izzat do' narrative, saying that their real faces have been exposed in front of the masses.
The PPP leader again stressed the need to embark on "new politics", saying that his party wanted to end the politics of hatred and division. "It wishes to establish new traditions that allow the country to progress and prosper," he added.
Apparently referring to Nawaz Sharif and PTI chairman Imran Khan, Bilawal asked why make someone the prime minister for the fourth or second time when one can be picked from the youth.
"Our fight is not with any other political party, but poverty, price hikes and unemployment," the PPP chairman reiterated, adding that he would work for the betterment of the people and Pakistan's modernisation to transform it into a powerful country if he comes to power.
Stressing that 70 percent of the country's population comprised youngsters below the age of 30, he asked 70-year-old politicians to "sit home and pave way for youngsters".
He also requested the people in Khyber Pakhtunkhwa to not fight among themselves. "If you forget these differences, no one can defeat you," the PPP chief said.