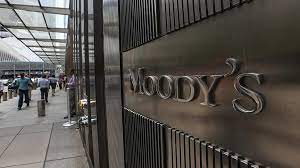 Istanbul: Moody's has announced that it had changed Italy's outlook to stable from negative, while affirming its domestic- and foreign-currency long-term issuer and senior unsecured ratings at Baa3.
The decision to change the outlook reflects a stabilization of prospects for the country's economic strength, the health of its banking sector and the government's debt dynamics, according to the rating agency.
"Medium-term cyclical economic prospects continue to be supported by the implementation of Italy's National Recovery and Resilience Plan, and risks to energy supplies have abated, in part due to strong policy action by the government," it said in a statement.
"Improvements in the banking sector, which Moody's expects to be sustained, are also supportive of cyclical economic growth. In turn, sustained positive GDP growth in the next few years lowers the risk of a material and rapid deterioration in fiscal strength," it added.
The Baa3 ratings, meanwhile, reflect Italy's large, diversified, and competitive manufacturing sector, while high household wealth and low indebtedness of the private sector provide a cushion in the current inflationary shock, according to the agency.