Brazil-politics-vote-Gomes Brazil presidential candidate leaves hospital after prostate surgery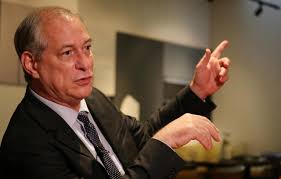 Sao Paulo, Sept 27 :Brazil presidential election candidate Ciro Gomes left hospital in Sao Paulo on Wednesday, a day after undergoing surgery on his prostate.
Currently running third in opinion polls ahead of the October 7 election first round, 60-year-old Gomes underwent a minimally invasive procedure that involved the "cauterization of blood vessels," his center-left PDT party said in a statement.
He left the hospital in time to take part in Wednesday's televised presidential debate.
He had been campaigning in Rio de Janeiro state on Tuesday morning before being admitted to a hospital in Sao Paulo in the afternoon having felt pain.
With 11 percent of voting intentions in the latest opinion poll on Monday, Gomes trails right-wing frontrunner Jair Bolsonaro, with 28 percent, and leftist Workers' Party candidate Fernando Haddad, at 22 percent.
Bolsonaro is himself recovering in another hospital in Sao Paulo after he was stabbed in the abdomen while campaigning in the south of the country on September 6. He will miss Wednesday's debate as he is not expected to leave hospital until the end of the month.
If opinion polls are accurate, Gomes stands little chance of getting through to the head-to-head second round on October 28.