Ritual-Last Ritual last of senior press photographer held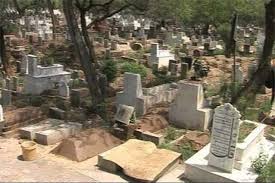 HYDERABAD, Oct 01:The last ritual of senior press photographer Muhammad Yousuf Nagori held here at Tando Yousuf graveyard on Monday.
Muhammad Yousuf Nagori 62 breathed his last here at a local hospital late Sunday night. His Namaz-e-Janaza was held at Latifabad Unit-9 which was attended by a large number of
journalists, politicians, businessmen and government officers.
Among those who attended the funeral prayer (Namaz-e-Janaza) included Nawab Rashid Ali Khan, Dr. Hadi Bux Jatoi, Dr. Shahid Khanzada, Ziauddin Qureshi, Abdul Hafeez Abid, Javed Nisar Channa, Muhammad Shahid Shaikh, Muhammad Hussain Khan, Hamid Shaikh, Junaid Khanzada, Akhtar Pirzada. Akram Shahid, Nadeem Khawar and Ali Wahid.