US-politics-court-swearing-in Kavanaugh sworn in as US Supreme Court justice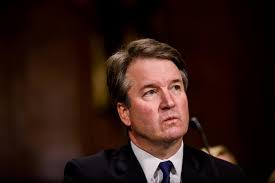 Washington, Oct 7:Brett Kavanaugh was sworn in Saturday to serve as an associate Supreme Court justice, delivering a major victory to President Donald Trump following a pitched political battle over his nomination.
Chief Justice John Roberts administered the constitutional oath, while retired justice Anthony Kennedy — who Kavanaugh is replacing — administered the judicial oath in a private ceremony at the high court.
As Kavanaugh became the 102nd associate justice of the Supreme Court, protesters demonstrated loudly outside, at one point rushing the steps of the court and banging on its ornate bronze doors while some sat on a statue of Lady Justice.