Haiti-quake At least 11 dead in Haiti earthquake: govt spokesman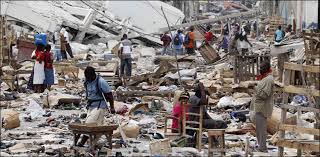 PortauPrince, Oct 7 :A 5.9-magnitude earthquake struck just off the northwest coast of Haiti late Saturday, killing at least 11 people and causing damage to buildings in the Caribbean nation, authorities said.
The epicenter of the quake was located about 19 kilometers (11.5 miles) northwest of the city of Port-de-Paix, the US Geological Survey reported.
Government spokesman Eddy Jackson Alexis told AFP that 11 people were so far reported dead, adding that a disaster response task force had been set up.