British Airways returns to Pakistan after 10 years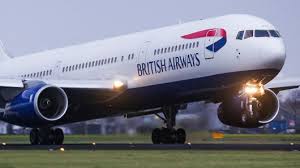 Islamabad: British Airways will return to Pakistan next year in June, British High Commissioner Thomas Drew announced Tuesday.
 It will run flights from London to Islamabad from next year after 10 years' suspension. BA also announced its new flight routes and destinations for Pakistan. Their "newest long-haul aircraft, the Boeing 787 Dreamliner," will also land at the new Islamabad airport.
 The decision was made because the security situation had improved in Pakistan, the HC said.
 "British Airways returns to Pakistan. Direct flights from London Heathrow to Islamabad's new airport start in June," tweeted Thomas Drew British HC in Pakistan. "A further boost to links between the UK and Pakistan – especially on trade and investment."
 The commission made this announcement at a joint news conference with Zulfi Bukhari, who has the portfolio of overseas Pakistanis. "For the BA to decide that Pakistan is a safe destination is an achievement in itself," Bukhari said.
 "This will further strengthen the relationship between the two countries." He added that it was a huge step for the Government of Pakistan. "A sense of security is vital to bring foreign investment."
 Pakistan Army spokesperson Major General Asif Ghafoor thanked the British Airways for reviving its flight operations. "The dividends of decades-long struggle of Pakistani nation and its security forces for the restoration of peace and stability in the country are on the way," he said on social media.
 On September 22, 2008, the airline suspended its operations in Pakistan indefinitely after a suicide attack on Islamabad's Marriott hotel, in which more than 53 people were killed and 250 people, including six Britons, were injured.
 "We will not compromise on the safety of our customers, staff or planes," the spokesperson had said. BA used to operate six flights a week between London and Islamabad.