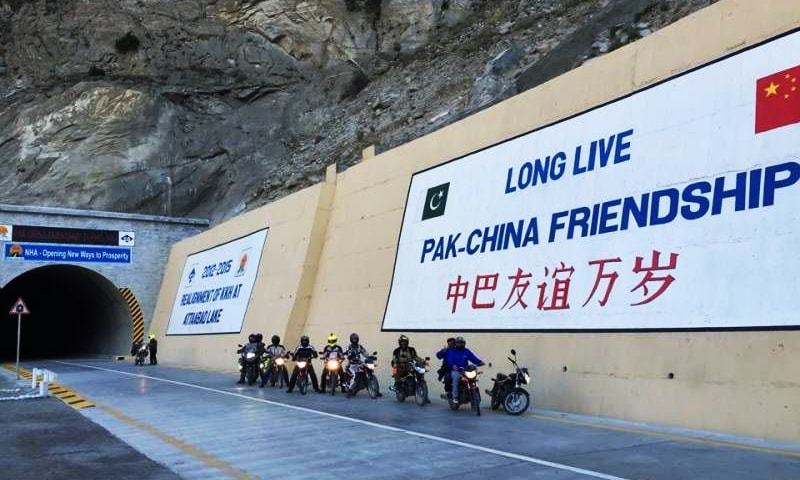 China Economic Net
Rawalpindi: China-Pakistan Friendship Highway has been reopened for all types of traffic after a briefed closure due to weather conditions, the military said.
The 1300 kilometer highway, also known as the Karakoram Highway, had been closed on Friday due to floods and landslides triggered by heavy monsoon rains.
The highway had been blocked at 26 points on the route from Tata Pani to Upper Kohistan. People were stuck on the road for hours.
Military's media wing, the Inter-Services Public Relations (ISPR), said the Frontier Works Organization (FWO) teams worked for 24 hours to clear the highway despite bad weather conditions and the difficult terrain.
The highway which extends from Hasan Abdal in the Punjab province of Pakistan to the Khunjerab Pass in Gilgit-Baltistan, where it crosses into China and becomes China National Highway 314.
The highway connects the Pakistani provinces of Punjab and Khyber Pakhtunkhwa plus Gilgit-Baltistan with China's Xinjiang Uyghur Autonomous Region.
The highway is a popular tourist attraction and is one of the highest paved roads in the world, passing through the Karakoram mountain range, at maximum elevation of 4,714 meters near Khunjerab Pass.
Due to its high elevation and the difficult conditions in which it was constructed, it is often referred to as the Eighth Wonder of the World. The highway is also a part of the Asian Highway AH4.
Speaking about the brief closure of the highway, National Disaster Management Authority Chairperson General Akhter Nawaz Satti said the Gilgit-Baltistan received 70% more rain this year.
"Pakistan is currently witnessing the third spell of the monsoon rains which is likely to last till August 3," he said.
General Satti added that the NDMA has rescued over 25 families so far. The rains have swept away houses and bridges in multiple areas of the region, he added.