Dengue-NA 35 cases of dengue fever reported in ICT: NA told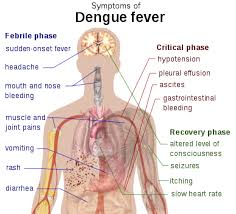 ISLAMABAD, Sep 26 :State Minister for Interior Shehryar Afridi on Wednesday informed National Assembly that about 35 cases of dengue fever had been reported in Islamabad Capital Territory (ICT) till date.The minister said this while responding to a calling attention notice regarding expected outbreak of dengue fever in Islamabad Capital Territory.
He said that during last year about 103 cases of dengue fever were reported in the federal capital. The minister said that peak time of the dengue fever in the country is from October to mid of November.Afridi said that after the mid of November, the dengue fever start declining. "We have taken effective precautionary measures and ministry of health had been directed to stay vigilant to handle the dengue fever," he added.
He said that during the last many years, steps taken by the federal, Punjab and Khyber Pakhtunkhwa governments to control the dengue fever are appreciable.
The minister urged parliamentarians to take issues seriously and highlight it in their respective areas. "I assured the people, we are vigilant and committed to deliver," he added.
He said the government had also arranged spray in various areas of the federal capital with the objective to secure the areas.
He said that awareness campaign among the masses had also been launched. "I and my team are also monitoring the situation," he added.
He said that special space had been reserved in federal government hospital for the patients.