Taiwan-Students Taiwan must ensure personal safety of mainland students: spokesperson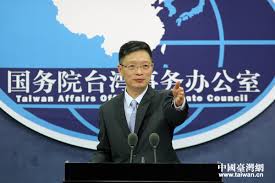 BEIJING, Sep 26 :A Chinese mainland spokesperson on Wednesday asked Taiwan's relevant agencies to immediately stop any infiltration and sabotage against the national security and earnestly ensure the personal safety of students from the mainland.
"For some time, Taiwan's intelligence agencies have wantonly stolen intelligence as well as engaged in infiltration and sabotage activities," said An Fengshan, a spokesperson with the State Council Taiwan Affairs Office, at a press conference.
Through a special operation, national security organs have uncovered over 100 intelligence cases by Taiwan, An said. "These illegal activities will for sure receive severe punishments."
The Chinese mainland has handled the cases in accordance with Chinese law, to safeguard the national security, regular cross-Strait communication, and the legitimate interests of the compatriots on both sides, An added.
"Certain departments of Taiwan have denied the truth and confuse right and wrong, only to show they have a guilty conscience," he said.
An stressed the mainland's consistent active support of cross-Strait education exchanges and cooperation, as well as more contacts between young students of both sides.
Taiwan's intelligence agencies using mean tricks on young mainland students studying in Taiwan have seriously undermined the interests of mainland students and cross-Strait education exchanges, An said.