Romania-US Romania-US military cooperation, discussed by DefMin Fifor with American Congress representatives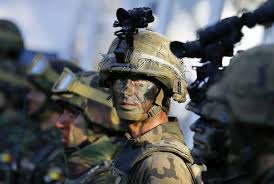 Bucharest, Sep 27 Agerpres:Defence Minister Mihai Fifor discussed with members of the American Congress on the military cooperation between Romania and the United States, informs a press release issued on Wednesday by the Ministry of National Defence (MApN).
According to the quoted source, the Romanian official, who is on an official US visit, had a number of meetings with US Senators Lindsey Graham – member of the Budget Committee and Armed Services Committee, Joni Ernst – Chairman of the Emerging Threats and Capabilities Subcommittee, and with James Inhofe – Chairman of the Armed Services Committee.
'On the agenda of discussions with US officials there were subjects of common interest, such as the projects within the European Deterrence Initiative (EDI), the defense-related bilateral cooperation between Romania and the US, defense planning and procurement, resources allocated to the defense sector; the major programs of endowment carried out with the American partner and the status of 'dependable undertaking.' During the discussions, the dynamic pace of the Strategic Partnership between Romania and the US was highlighted, as well as the constant support provided by the US to Romania, especially in terms of strengthening the security on the Eastern Flank of the Alliance,' the MApN release reads.
Minister Mihai Fifor also invited the US senators to visit Romania in the immediate future to continue the meetings with Romanian officials and to see firsthand concrete aspects of the practical cooperation between Romania and the United States in the joint projects in the military bases of Mihail Kogalniceanu, Campia Turzii or Deveselu. In this context, Senator Lindsey Graham has already informed that a number of visits to Europe are scheduled in October, including to Romania.