Eight-types-tea Eight types of tea: Karachiites lucky to have vast varieties of tea at one place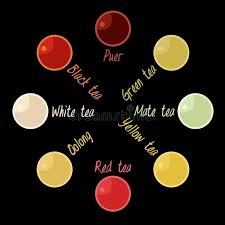 ISLAMABAD, Sep 27 :Tea is one of the well-known and most consumed drinks in Pakistan. Tea-stalls can be found at every corner, be it a dhabba or a well-furnished restaurants, winter or summer, people like to have a cup of tea no matter what time it is. Sana Fatima in her report explains the love Karachiites have for tea. She has also explored a tea-stall The Grand Chaikhana in the famous food street where people get together to have fun and a cup of tea. Interestingly, there are eight types of tea that one can find on the stall.
The sights of the food street are worth noticing. In stunning and upbeat surroundings, people with their kith and kin get together and pass quality time.
People visit the food street with their families, which gives them an opportunity to spend quality time.Unlike other stalls where men are in abundance, in here, one will find women in abundance.
The owner of the tea stall is of the view that there are various types of tea served here. Some are traditional while others are prepared on special order of the customers. Green tea, Afghani Qahwah, and Special Kashmiri tea are those liked by the consumers. He further said that green tea is quite helpful in reducing weight, so I use it. So much variety in tea shows how much love people have with tea, a private TV channel report said.
Excitingly, these are not only the men who love tea, but women equally like it. When asked one of the tea-lovers said "I came from Lahore and this tea is outstandingly delicious. Another said we cannot get refreshed unless we drink it. Another went on to say the ambience is adding more flavour and help us spend memorable time".
Amid the extreme political and social upheavals, stalls like this help people get together and share the activities they have been involved throughout the day. Furthermore having so many varieties of tea under one roof is quite phenomenal. Usually only one form of tea is found in one stall and it rarely happens that more than one form of tea is found under one roof. Karachiites are indeed lucky.