KP-Cabinet Laws of erstwhile PATA Act 2010, Nizam Adle Regulations to continue: KP cabinet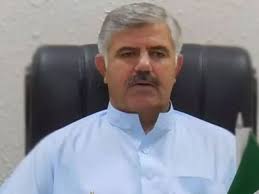 PESHAWAR, Sep 27 :Provincial cabinet of Khyber
Pakhtunkhwa on Thursday accorded approval to continuation of laws in theerstwhile Provincially Administered Tribal Act 2010 and Nizam-e-Adl and otherlaws under Article 247 of the Constitution which would continue to be enforcedin tribal areas of the province.
The cabinet meeting chaired by chief minister Mehmood Khan
also approved acquiring 368 kanal of further land for the 84 Megawatt atMatlatan Hydro power project in Swat district.
The cabinet also approved payment of arrears of 117
development schemes for which the finance department would provide Rs 2926.971
million as supplementary grant to the construction firms.
The cabinet approved shifting of delegation of powers of Appellate
court from home secretary to additional secretary judicial.
The meeting also granted approval for establishment of
Directorate of Drug Control and Pharmacy Services in health department too versee service delivery in the provincial hospitals, manufacturing of medicines,sale-purchase and its standard or quality, adding the staff for the newly directorate would be drawn from health department.
The provincial cabinet also granted approval for registration
of publishers and printers of holy Quran in the province.
The cabinet also approved amendment into Service Act of
Khyber Pakhtunkhwa Employees of Transport Department Regularization which wouldpay way for regularization services of temporary employees of the transport
department.