TC-KP International Tourism Day: TC KPK organizes hiking trip and cleaning drive at Makshpuri top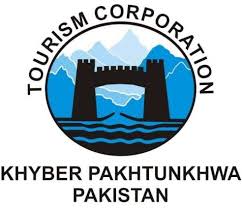 ABBOTTABAD, Sep 27 :Tourism Corporation Khyber Phaktunkhawa on Thursday organized a hiking trip from Nathiagali to Makshpuri on the eve of International Tourism
Day.More than100 students from different public and private schools of district Abbottabadand media men have participated the hiking trip where students also collectedthe trash from Ayubia National Park and Makshpuri top route which was liter by
the tourists. TC KPK briefed the students about the wildlife which is inhabitant of the Ayubia National Park and Makshpuri during the
trip whereas a ceremony was also held at the Makshpuri top in accordance withthe International Tourism Day.
At theoccasion while addressing, General Manager Event TC KPK Muhammad Ali Syed saidthat the day is being celeberated in all over the world and we have selectedthe environmental friendly tourism on the eve, our teams have organizeddifferent programs in all across the province.
AtMakshpuri top which is the second highest peak of the Galyat (9654 feet) wealso have launched a massive cleaning drive by involving the students of Abbottabad to give a positive message to the tourists and for promotion of cleaning culture, adding he said.
MuhammadAli Syed maintained that to foster the tourism in the province we have alsostarted a comprehensive tourists activities from 21st September andwould be culminated on 30th September 2018.
After theceremony Muhammad Ali Syed said that during the 10 days
long activities schedule we have started cleaning of two lakes of Sawat and atracking trip, cleaning of Buneer, Mangura and Margazar, cleaning of the Qamratvalley forests and from 28th September to 30th Septembera mountain bike cycling rally race from Naran to Lake SaifulMalook and cleaning
drive of the lake.
He furthersaid that during the second week of the October 2018 we would also organize aparagliding competition in Chitral. At the occasion in-charge Tourism Corporation Abbottabad
Saima Khan also played pivotal role for organizing a successful.