Seoul-Cars Seoul to provide additional subsidies for purchase of eco-friendly cars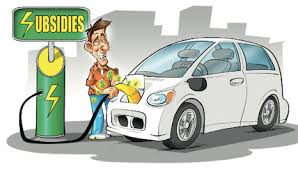 SEOUL, Sep 27 :The Seoul city government said Thursday it will provide additional subsidies for the purchase of environmentally friendly vehicles as this year's target has already been accomplished.
The city government attained this year's goal of subsidizing 2,257 electric vehicles (EVs) and hydrogen fuel-cell cars. The city said it will inject 17.9 billion won (US$16.04 million) into supporting 1,740 more purchases 1,690 EVs and 50 hydrogen cars.
The city will provide up to 17 million won of subsidies to EV purchasers and 35 million won in a flat subsidy to hydrogen car buyers.