Dacoits Two dacoits arrested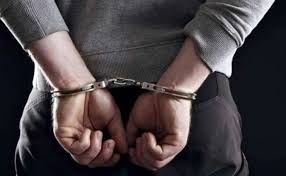 LAHORE, Oct 01 :Investigation Police Kahna busted
a dacoit gang and arrested its two members and recovered
stolen property worth millions of rupees.
DSP Kahna Circle led the special police team which
conducted a raid and arrested Ali Raza alias Gholi, the ring
leader, and his accomplice Ilyas.
The police also recovered stolen motorcycle, cash,
mobile-phones besides illegal weapons from them.