Turkey-Money Turkey orders detention of 417 suspects over money laundering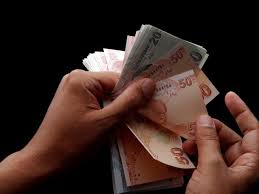 ISTANBUL, Oct 2 :Turkish prosecutors issued detention warrants for 417 people on Tuesday over their alleged involvement in money laundering transactions, local media reported.
According to the Hurriyet daily, police launched simultaneous operations in 40 provinces across the country to capture the suspects who allegedly received commissions for sending money to 28,088 accounts abroad.
The suspects have reportedly transferred some 2.5 billion Turkish liras (about 420 million U.S. dollars) to the accounts mostly belonging to Iranians living in the United States.
The investigation, being conducted by the Istanbul Chief Public Prosecutor's Office, aimed at those "who targeted the economic and financial security of the Turkish Republic," Hurriyet said.