CM-Encroachments Poor segments won't be disturbed in anti-encroachment drive: CM Buzdar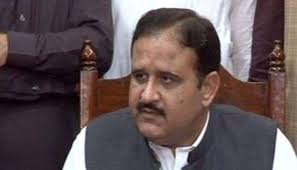 LAHORE, Oct 05 :Punjab Chief Minister Sardar Usman Buzdar on Friday took notice of action against common people during the campaign against encroachments and land grabbers and issued directions to the authorities concerned that segments like street vendors and labourers should not be disturbed.
In a statement issued here, the chief minister directed for action against gubernatorial and affluent segments with full vigour adding that PTI was an organisation of the ordinary citizens and he personally was monitoring the operation, launched against squatters and encroachers.
The campaign, he said, was not aimed at depriving the poor and the labourers of their earning opportunities; rather it was for recovering precious lands from the supercilious citizens and elimination of powerful qabza mafia.
Meanwhile, the chief minister ordered for constituting a task force to review matters pertaining to private hospitals and colleges. The proposed task force would review different issues including fee structure of private hospitals, provision of healthcare facilities and procedure of recruitment of doctors.
The chief minister had sought a detailed briefing about admissions, doctors' recruitment and facilities in private medical colleges.
The CM also directed for another task force for private schools, saying it would review different issues including recruitment of teachers, staff, procedure of evaluating their competency and fee structure of private schools.
CM Buzdar also sought briefing on the entry test for admissions to medical colleges and engineering universities. The students fulfilling the merit criteria in Punjab province would be given their rights and any injustice with the brilliant students would not be tolerated, the chief minister concluded.