Prime Minister casts vote in NA-53 constituency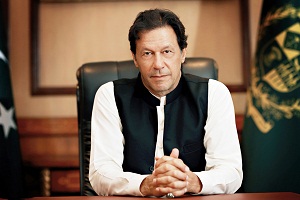 ISLAMABAD, Oct 14 :Prime Minister Imran Khan Sunday cast his vote in the National Assembly constituency NA-53 for the bye-election being held on 35 seats of National and provincial assemblies.
The prime minister cast his vote in Mohra Noor High School of the federal capital where he arrived without any protocol and cast his vote without disrupting the process.
In total, 11 candidates are in fight for the NA-53 seat. Among the prominent candidates are Ali Nawaz Awan of Pakistan Tehreek-e-Insaf, Pakistan Muslim League-Nawaz's Raja Waqar and Pakistan Peoples Party's Khan Iftikhar Shahzada.
The total number of voters registered in the constituency are 313,141 for whom the Election Commission had established 315 polling stations.
The NA-53 seat fell vacant after imran Khan had resigned to retain one of four constituencies where he had stood victorious in general election on July 25, this year.