MCI-Club Local govt's apathy: Metropolitan Club still dream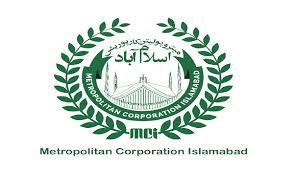 ISLAMABAD, Oct 22:Thanks to apathy of the local government that Metropolitan Club constructed by Capital Development Authority (CDA) and Metropolitan Corporation of Islamabad (MCI) at a cost of almost Rs1.90 billion at F-9 Park is still a dream and required immediate attention to run the facilities on professional grounds.
The construction work of the Metropolitan Club was completed  a year ago, but precious building of the club is giving deserted look. The design of the club was prepared by renowned Architect Nayyar Ali Dada the recipient of Hilal-e-Imtiaz and Sitara-e-Imtiaz.
Metropolitan Club Islamabad is one of a kind facility, spread over an area of 22 acres of land with a covered area of 265,000 square feet.
The state-of-the-art facility would have a number of features including a main entrance lobby, atrium, cigar lounge, pantry and preparation kitchen, party hall, kitchen, ladies and gents toilets, restaurants, indoor pool area, electrical and mechanical room, gym and pool lobby, gymnasium, aerobic area, administration offices, main kitchen lift lobby, terraces, snooker area, snack bar area, men / women sauna, fitness centre and library.
The Suite Block consists of 56 rooms and terraces, interior garden, lift lobby, corridor, storage area, E&M room, Chinese restaurant, buffet area, dinning lounge, kitchen area, laundry area and storage.
Auditorium Block of the club includes auditorium for 450 persons, two conference rooms, canteen, kitchen and service area, makeup room and toilets, library, bakery, tennis courts, jogging trace, outdoor swimming pool, face, external lawns and car parking area.
When contacted to Mayor Islamabad Sheikh Anser Aziz, he said that MCI would outsource the club soon and advertisement will be given to hire legal and business consultant in this regard.
He said Metropolitan Corporation Islamabad (MCI) was committed to enhancing the network of healthy recreational, amusement and entertainment facilities to all corners of the city.
To a question about tug of war between CDA and MCI regarding the Metropolitan Club, Mayor said that according to the orders of prime minister the whole F-9 Park is under administrative control of MCI