Gunman opens fire at US synagogue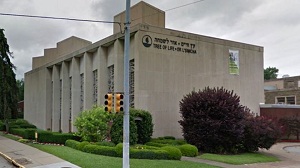 Police in the US are responding to reports of a gunman entering a synagogue in Pittsburgh, Pennsylvania, and opening fire, US media report. Emergency services arrived at the Tree of Life Congregation Synagogue at about 10:00 local time (14:00 GMT), according to reports.There are reports of multiple casualties, but this is not confirmed.
Footage posted on social media showed a heavy police presence in Pittsburgh's Squirrel Hill neighbourhood.
The Pittsburgh Public Safety Department tweeted that an "active shooter" had been reported and advised people to avoid the area.