SC extends deadline in Sharif case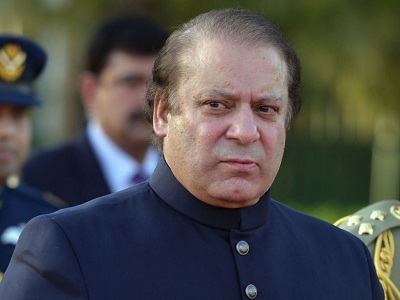 Islamabad: The Supreme Court of Pakistan Friday extended deadline for completion of trial in National Accountability Bureau (NAB) cases against former Prime Minister Nawaz Sharif.
 The accountability court judge, Mohammad Arshad Malik, wrote a letter to the top court and requested for extension.  The time period to complete the cases has been extended for the seventh time.
 Earlier on October 12, the SC had granted accountability court an extension in deadline to conclude trials in Al-Azizia Steel Mills and Flagship Investments references against Sharif family till November 17.
 The cases against Sharif family stemmed from the Panama Papers leak that disclosed expensive and undeclared property allegedly owned by them in London.
 Former Prime Minister Nawaz Sharif, Maryam Nawaz and Mohammed Safdar were convicted and sentenced to prison for ten years, seven years and one year respectively in Avenfield verdict. However, the convictions were suspended by Islamabad High Court and they were released from Adiala jail till final decision.
 Maryam Nawaz and Safdar, who were candidates for the general elections 2018, were also disqualified from contesting the polls for 10 years each.