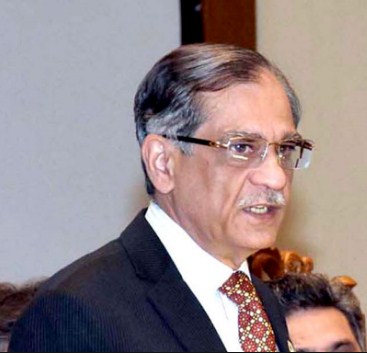 Islamabad: Chief Justice of Pakistan Mian Saqib Nisar on Friday said Gilgit-Baltistan (GB) will be granted the same powers as those granted to the other provinces.
 A seven-judge larger bench headed by the chief justice heard a case pertaining to the constitutional status of GB.
 The federal government presented an interim draft proposal pertaining to GB. The government representative said: "We need time to complete the draft. We are giving powers pertaining to lawmaking and administration and have tried to implement the Constitution of Pakistan in the draft. We cannot make GB a separate province but can grant it all provincial powers."
 The chief justice remarked: "This is commendable. GB residents say they are not being granted the powers."
 At this, the GB deputy advocate general informed the bench, "This draft has not been presented before us as yet. We should be permitted to present our recommendations as well."
 Justice Nisar then said: "I believe all provincial powers should given. GB will be given the same powers that have been granted to other provinces."
 The bench directed that a meeting be called in this regard at the attorney general's office on Thursday.
 The court also formed a committee which will be headed by the attorney general to finalise the draft bill. The committee will comprise Aitzaz Ahsan, Salman Akran Raja, Chaudhry Afrasiab Advocate, GB law minister and secretary Kashmir affairs.