Limited influence over Afghan Taliban: Pak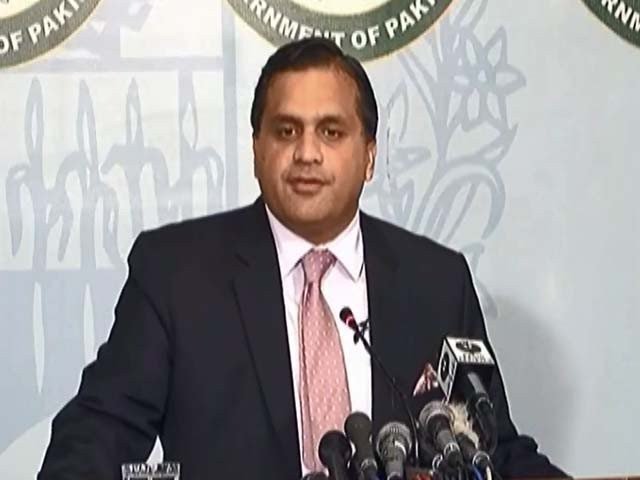 Islamabad: The Foreign Office said Thursday that Pakistan only exercised limited influence over the Afghan Taliban.
Foreign Office spokesperson Dr Mohammed Faisal said: "We have always stated that Pakistan exercises limited influence over the Taliban."
Speaking at a weekly news briefing here, he said Pakistan cannot tell when the next round of negotiations between the US and the Afghan Taliban will take place.
The spokesperson also termed the trilateral meeting between Pakistan, China and Afghanistan 'successful,' in which all three countries vowed to cooperate against terrorism.
"Pakistan has played its part in the Afghan peace process, and it has been lauded. All three countries had consultative meeting as well, in which it was decided that the parties would work against terrorism, and enjoy the benefits of the One Belt One Road," he added.
Dr Faisal said that Foreign Minister Shah Mehmood Qureshi met the Afghan delegation and reassured the Afghan foreign minister of cooperation from Pakistan for peace in the war-torn country.
The spokesperson reiterated Pakistan's resolve to work towards the Afghan issue through dialogue.
He condemned the Indian brutalities in Kashmir. "Pellet guns and force is being used against the Kashmiris," the spokesperson alleged, adding that India was using "force to suppress the voice of the Kashmiris."
Dr Faisal said India should give access to international organisations to investigate the atrocities being carried out in Kashmir.
In response to a question, Dr Faisal clarified that Kartarpur was not being given to India. About the case of Hamid Nihal Ansari, he said that the 'convicted spy' had crossed illegally into the country, and was involved in espionage. "We exchange list of prisoners with India every six months," he said.
The spokesperson said that Pakistan continued to exercise its rightful claim over the Jinnah house in Mumbai, and "won't let any occupation attempts materialise. "Even India has acknowledged our claim."
Dr Faisal also informed that Pakistani prisoners in Colombo were on a hunger strike, the high commission got in touch with them and ensured provision of food and aid to the prisoners.