Agreement signed with Switzerland to get Pakistanis' bank details, Senate told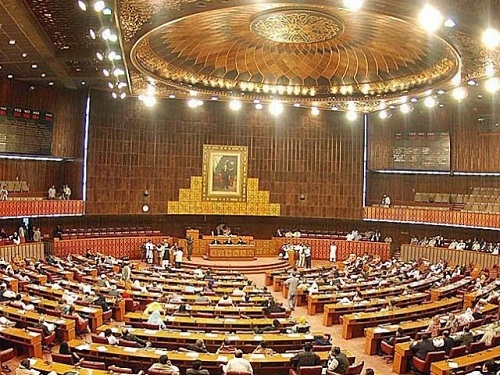 Islamabad: The Senate was informed Friday that a pact was signed with the Swiss government to get information with regard to the bank particulars of Pakistani citizens in that country.
To a question amid the question hour in Senate, Minister of Stat, Hamad Azhar held that the treaty signed by the previous government in 2013 was incomplete in some respects as it did not give details of "account-holder".
The Minister of State stated that information from twenty-one countries have started to come in this regard. He hoped that data from Switzerland will begin next month.
The Minister of State said that all countries where Pakistani citizens abode, their funds are in the Federal Board of Revenue (FBR)'s focus.
He said government is to take steps to get fact of the Pakistani nationals' properties in other state, also money kept in "Swiss Banks" for the tax laws.