University at PM's House to reduce rulers, public gap: Imran Khan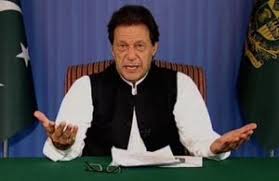 Islamabad: Prime Minister Imran Khan Friday said that "Islamabad National University at PM's House" was aimed to reduce the gap of the ruler and the public.
At a seminar titled "Emerging Challenges and Opportunities for Pakistan" the Prime Minister said that quality education is vital for prosperity and development of any country.
Imran Khan said China and Singapore made major economic development with increase of literacy rate in the country.
He said that the focus of his government is to promote and impart education. The Prime Minister emphasized the standard of education would be improved.
He assured full cooperation to "Higher Education Commission" to provide quality education to the students. Chinese envoy to Pakistan Yao Jing also spoke on the occasion.