Bilawal, Zardari to chair PPP CEC meeting on December 26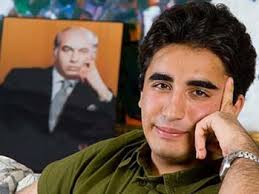 Islamabad: Pakistan People's Party (PPP) will hold an important meeting of the Central Executive Committee on December 26 to decide the future strategy.
The meeting at the Naudero house will be jointly presided over by Bilawal Bhutto Zardari and Asif Ali Zardari.
The party will mark the death anniversary of former premier Benazir Bhutto on December 27 where the top leaders will announce the future line of action.
Earlier, Bilawal Bhutto had condemned 'attempts' to roll back the 18th Constitutional Amendment as he announced he will present a new party strategy at the 11th death anniversary of Benazir Bhutto.
"A conspiracy is being hatched for pushing the country towards the One-Unit. Basic utilities such as gas and electric supply have been suspended while due shares of the provinces are also being withheld by the federation. A campaign has also been launched in support of disputed Kalabagh Dam," he said.
The PPP chairman said the party's founder, Zulfikar Ali Bhutto gave the 1973 Constitution to the people of Pakistan while military rulers have been spoiling the same during their authoritarian rules.
"The PPP restored the 1973 Constitution in its original form through the 18th Amendment and the party will not compromise on that amendment because the PPP has always defeated undemocratic forces."
"Mohtarma's (Benazir Bhutto's) death anniversary will be commemorated with zeal and passion and the party will also announce a new strategy after the PPP Central Executive Committee meeting," Bilawal added.