Bhutto gave voice to the poor Pakistanis: Zulfikar Mirza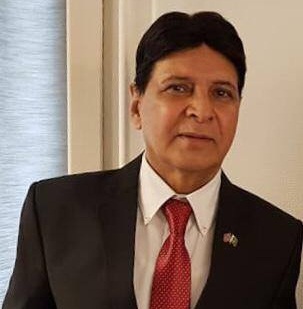 Oslo: Pakistan People's Party (PPP) Norway leader Zulfikar Mirza Saturday said that PPP founder Zulfikar Ali Bhutto gave voice to the millions of poor Pakistanis.
In a statement on Bhutto's birth anniversary, he said Zulfikar Ali Bhutto sacrificed life but did not compromise on principles.
Mirza said Zulfikar Ali Bhutto was a great leader and would be remembered for centuries because of his services, the political acumen and his struggle for the rights of the masses.
He pointed out that Bhutto rendered immense sacrifices for the cause of democracy and the betterment of the people.
He said Bhutto started politics when there was a dictatorship in the country and the politics was considered a crime.
"Bhutto wanted the betterment of the masses and the realisation of their due rights. He spurned the then government of General Ayub Khan and the people greeted him with open arms," the PPP Norway Secretary General said.
He said Bhutto created awareness among the people from Karachi to Peshawar regarding their due rights, gathered them and formed the PPP.
Mirza said Bhutto created a programme for the people and also came up with the constitution which was still in vogue.