Russia ready to organize meeting between Paul Whelan, his country representatives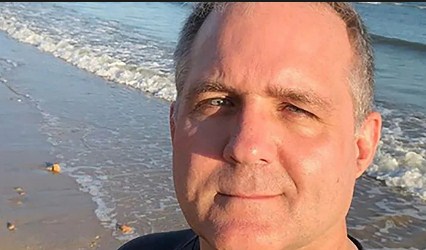 Moscow: The Russian side is ready to organize a meeting between Paul Whelan, who was detained in Russia on espionage charges, and representatives of the states he is a citizen of, if he wants it, Russian Foreign Ministry Spokeswoman Maria Zakharova said in an interview with the Rossiya-24 television channel.
So far, in her words, only US representatives have visited Whelan but requests for such a meeting have been lodged by a number of other nations.
"As of now, only representatives from the United States have visited Paul Whelan upon a request. The US side has not contacted the Russian side on that matter anymore," Zakharova said. "Other countries Paul Whelan has been confirmed to be a citizen of have asked for a permission to visit him."
"If the arrested man says that he has no objections against such visits, that he needs them, that he wants them, so, they will be organized when convenient for all the sides," she stressed.
Last week, the Russian Federal Security Service (FSB) said US citizen Paul Whelan was detained on December 28, 2018, in Moscow while on a spy mission. A criminal investigation was opened against him on espionage charges carrying a punishment of up to 20 years in jail. US Ambassador to Russia Jon Huntsman visited Whelan at the Lefortovo pre-trial detention center.
According to official data, Paul Whelan, 48, is global security chief at BorgWarner, a Michigan-based automotive components company. In the 1990s, before joining the US army, he worked for Michigan police. He served at the US Marine Corps, having administrative posts. In January 2008, he was convicted on embezzlement charges and fired from the US army.
BorgWarner said Whelan was not on a business trip in Moscow. It was a private visit.