Germany tries to save INF treaty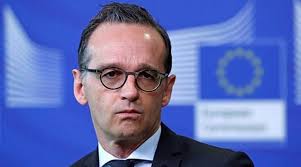 Berlin: Chances of keeping the Intermediate-Range Nuclear Forces (INF) Treaty are slim but Germany will make all possible efforts to achieve that, German Foreign Minister Heiko Maas told Spiegel Online.
"We will try to do everything possible to keep the INF Treaty. However, the chances are slim, unfortunately," Maas said. "It is needed now to persuade the Russian side to clarify the accusations (of violating the INF Treaty) and to restore commitment to the agreement," he added noting that "Russia announced its readiness for talks."
The German foreign minister stressed that in case the INF Treaty is scrapped, it is important to prevent an arms race. "We maintain contacts with the US and Russia at all levels, and I have talked with Russian Foreign Minister Sergey Lavrov many times. We will continue discussing this," Maas said. He noted that it is necessary to make a new agreement on arms control not only between Russia and the US, but also other countries, such as China.
"We want to keep the Treaty and at the same time use our place at the UN Security Council to launch an initiative to create new international architecture of arms control," the German foreign minister said. "The time of the Cold War has passed. We cannot respond to current security issues with an ideology of intimidation from the previous century," he noted.
Talking about the possibility of deploying US missiles in Europe in case of scrapping the INF Treaty, Maas said that "Europe's security will not improve if more medium-range nuclear missiles are deployed there." "I consider it to a wrong response," he said.