Trump credits himself for tougher stance on Russia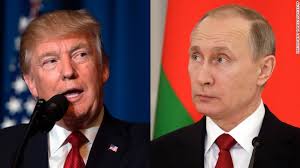 Washington: US President Donald Trump has again credited himself for having a much tougher stance on Russia than previous US presidents, but he also expects that Washington will have good relations with Moscow sooner or later, he wrote on Twitter.
"I have been FAR tougher on Russia than Obama, Bush or Clinton. Maybe tougher than any other President. At the same time, & as I have often said, getting along with Russia is a good thing, not a bad thing. I fully expect that someday we will have good relations with Russia again!" he tweeted.