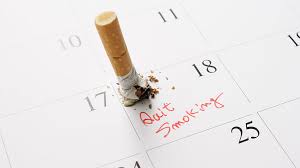 Islamabad, January 19 (Newswire): Smokers who have found it difficult to kick the habit may now be shaken out of their craving thanks to a vibratory-cum-acupressure technique likely to be tried out in two Delhi government hospitals and its tobacco cessation clinics.
A German-made bio-resonance (vibration therapy) device works with the body's own electrical signals to eliminate nicotine craving.
Dr Nimesh Desai, Director at the state government-run Institute of Human Behaviour and Allied Sciences, said, "The bio-resonance machine works by eliminating the craving for your next cigarette. The treatment is non-invasive and pain-free, and involves no drugs, chemicals or hypnosis."
"Nicotine craving is based not only on psychological but biological factors. All you have to do is place your hands on the machine. Vibrations from the machine will lead to body vibrations and the resultant nerve impulses will reduce the craving to smoke," he said.
"We had placed it in Aruna Asaf Ali hospital and many patients vouch for it. The basis of the treatment is acupressure," Dr Desai said.
Delhi health minister, Kiran Walia, said the government was examining the claims of the machine's manufacturers.
"A committee has been set up to look into the scientific evidence. We will see if we need the machine for such treatment," she said.
If the committee agrees to introduce the machine, says Walia, it will be then tried out in two government hospitals initially and then in all the tobacco cessation clinics.
Tobacco Cessation clinics use medicines and counselling to help nicotine addicts quit smoking. According to WHO estimates, there are about 120 million smokers in India and the number of deaths due to smoking are expected to touch 1 million during 2010.