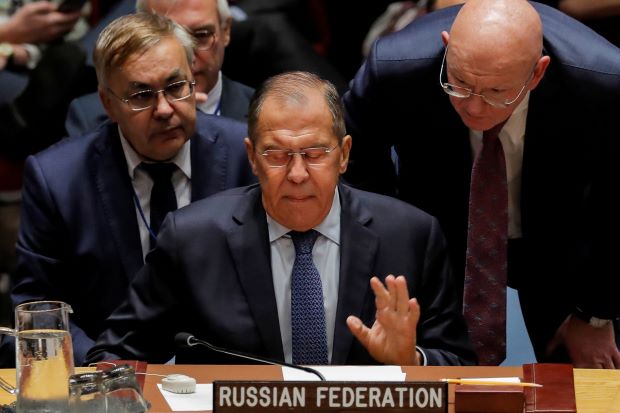 Moscow: US sanctions against Venezuelan Oil Company PDVSA is blatant illegal intervention, said Russian Presidential Spokesperson Dmitry Peskov.
"The legal leadership of Venezuela has already described these sanctions as illegal. We can fully join this point of view," he said.
He recalled the "consistent attitude of Moscow to such restrictions, to which American colleagues are increasingly beginning to resort."
"We do not consider this to be right; we consider it most often to be the manifestations of unfair competition. In this case, this is a continued line on undisguised interference in the internal affairs of Venezuela," the Kremlin spokesperson said.
Peskov did not go into details about the possible consequences of the US sanctions policy against the Venezuelan oil-producing company PDVSA for Russia. "This is a commercial issue," he said.
"Of course, we are analyzing the possible consequences of these restrictive limiting actions." At the same time, he assured that Moscow will use all available mechanisms to protect its own interests, if they are affected by US sanctions against Venezuela. "Naturally, we will defend ourselves within the framework of the existing international law, using all the mechanisms available to us," Peskov said.
The US administration on Monday announced the imposition of sanctions against the Venezuelan oil company PDVSA (Petroleos de Venezuela), one of the few sources of revenue for the government of President Nicolas Maduro. However, as explained by the US Treasury Department, US companies will be able to continue to conduct transactions with PDVSA, subject to sending funds to special blocked accounts to which the current government in Caracas does not have access to.
Thus, according to Washington D.C, the American side is trying to exert the maximum possible pressure on Maduro to hold early presidential elections. Venezuelan President Nicolas Maduro sharply criticized the decision of the US authorities to impose sanctions against the state oil and gas company PDVSA, calling it "illegal, immoral and criminal.".