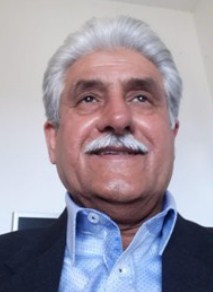 Frankfurt: Pakistan People's Party (PPP) Germany President Syed Zahid Abbas Shah has warned the Pakistan Tehrik-e-Insaf (PTI)-led government against victimising the PPP leadership.
Speaking to journalists after a party meeting here, Syed Zahid Abbas Shah said the PPP had a history of sacrifices and will not bow to any pressure.
He said Prime Minister Imran Khan was targeting opposition parties to hide his government's failures. "PPP is not scared of jails. We have faced prisons in the past but nothing has been proven against us," he said.
The PPP leader said that PM Imran Khan did not even forget to threaten his political rivals in the United States.
Syed Zahid Abbas Shah said nation expected the prime minister to fight Pakistan's case in the US but he talked about local politics instead of mentioning the sacrifices of Pakistan.
He said: "The prime minister had announced to provide container, if opposition stages sit-in but the opposition is not even allowed to hold public rallies."
Syed Zahid Abbas Shah said the PPP was being deprived of political, economic and constitutional rights.
The PPP, he said, would participate in the Black Day on July 25.