Prince William, Kate trip to Pakistan may be cancelled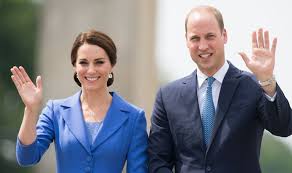 London: Fears for the safety of Kate and Prince William may force the Foreign and Commonwealth Office (FCO) to cancel their official visit to Pakistan. Kensington Palace announced in late June the Duke and Duchess of Cambridge would head to Pakistan this autumn "at the request of the FCO".
This trip would mark Kate and William's first-ever visit to Pakistan and their first tour together in 18 months, after the Duchess took a maternity leave to give birth and take care of Prince Louis, their youngest child.But whether they will actually travel to Islamabad has been made uncertain by India's latest move on Kashmir.
Royal expert Richard Fitzwilliams told Express.co.uk: "Clearly the situation arising from India's recent revoking of the special status of the disputed region of Kashmir, which is administered by India, will be monitored closely by the Foreign and Commonwealth Office and its evaluation of how events proceed will obviously determine whether the visit goes ahead."
New Delhi has revoked Article 370 earlier this month, the piece of legislation in the Indian Constitution
granting special status to Kashmir, a region highly contested by India and Pakistan.
The move took away the significant autonomy Kashmir had enjoyed for seven decades, with the region seeingits constitution, flag and independence taken away to be turned into a satellite province of Delhi.
The order, issued on August 5, came from the Indian governing party, the Bharatiya Janata Party (BJP), which promised earlier this year during an electoral campaign to revoke the privileged status of the region.
Ahead of the announcement of this move people living in the Indian side of Kashmir saw their communication with the rest of the country cut off, as India pulled the plug on telephone networks and the internet.