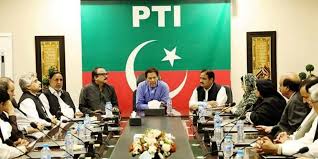 Islamabad: The government led by Pakistan Tehrik-e-Insaf (PTI) Sunday completed its first year in power under the leadership of Prime Minister Imran Khan.During this period, the government took a number of steps for the development of different sectors, despite innumerable challenges, said a press release.
Under the vision of Imran Khan, the government successfully put the country's economy on the right track, bringing reforms in Federal Board of Revenue, acquiring economic assistance from friendly countries, like Saudi Arabia, UAE and China besides negotiating a package with IMF.
At the diplomatic front, the government succeeded in restoring the dignity of Pakistan in the comity of nations.
Prime Minister Imran Khan's successful visit to the United States, opening of Kartarpur Corridor and
Pakistan's befitting response to Indian ceasefire violations in the wake of Pulwama Attack are examples of PTI government's prudent foreign policy.
Special Assistant to Prime Minister on Information and Broadcasting Dr. Firdous Ashiq Awan at a meeting at the Prime Minister's office, briefed about the government's performance in different sectors during the past one year.
Taking to Twitter, Dr. Firdous said that Naya Pakistan's agenda was 'Ahsaas' and steps being taken for the betterment of public welfare prove Imran khan's love and public friendly policies towards deprived segments of society.
She said that for the first time in the country's history, people in tribal areas were given their due democratic right and added that today's peaceful Pakistan was an attractive destination for tourists.
The special assistant said that the government had taken different practical measures for the betterment and welfare of the people during the last 12 months.