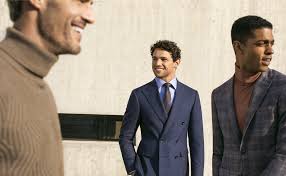 Rome: More than ever, people are turning to online shopping to snag their latest fashion buy – and in Europe, some spend hundreds more than most.
According to new data from shopping search platform Lyst, one country sees discerning sartorialists spend as much as $900 on average when they shop.
Lyst revealed in its recent European Fashion Map that women in Monaco are the biggest spenders, purchasing an average of $900 worth of clothing through them per online shopping session.
For comparison, the country with the lowest average order was Spain who rang in with a spend of $205 while women in the Czech Republic spent $304 and Italian women spent $226.
The data revealed that on average, women spent more than men when they shopped online for clothing – other than in Italy where men spent an average $307; nearly $100 more.
On the whole, women were also more likely to secretly shop online at work as most orders were placed at 5pm while men on average bought products after hours at 11pm.
Lyst's data also broke down which designers and products were more popular across Europe, detailing which were most popular where.