PPP will not allow Karachi to be sabotaged: Syed Nayyar Bukhari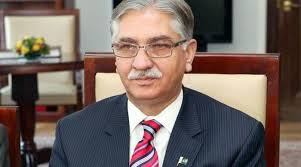 Islamabad: Secretary General Pakistan Peoples Party Syed Nayyar Hussain Bukhari has said that PPP will not allow anyone to sabotage Karachi and its rights or to snatch away any part of Sindh.
He said that Chairman PPP Bilawal Bhutto Zardari has reminded everyone of the constitutional rights regarding provincial resources. Syed Nayyar Bukhari said that PPP has always been of practical support to the federation and that it will not let the inept PTI government steal the mandate of the people. He said that the PPP is a party which has gifted this country its constitution and it cannot permit any anti-people force to take over the rights of the people.
He concluded by saying that strong provinces guarantee a strong federation and that the 18th Amendment has been approved by the Parliament so that the provinces can be strengthened.