Iron Brother China to help Pakistan develop Covid-19 vaccine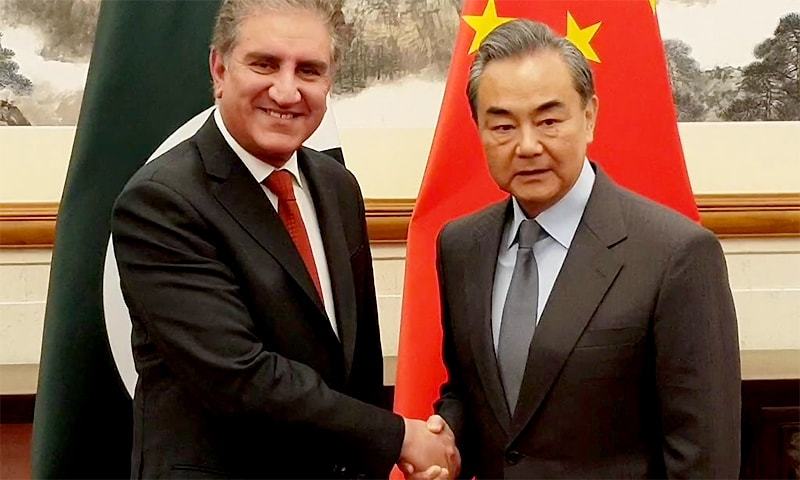 Islamabad: Iron Brother China will help Pakistan develop its own single-dose vaccine to fight the Covid-19 pandemic, Executive Director of National Institute of Health (NIH) Major General Aamer Ikram said.
Speaking to journalists here after a briefing to the National Assembly (NA) Standing Committee on National Health Services, General Ikram said the NIH conducted the clinical trial of Chinese COVID-19 vaccine CanSinoBio in Pakistan. "We will develop a single-dose vaccine for COVID-19. China will support us is this effort," he said.
General Ikram said Pakistan was among the first countries to take part in the clinical trial of CanSinoBio vaccine. He said Pakistan had requested China to transfer the technology for the vaccine and the raw material for the vaccine is going to arrive this month.
"We hope that we will be able to take some measures for preparation of the vaccine by the end of April. Our team is ready to undertake this task while a Chinese team has also arrived in Pakistan. The Chinese team will oversee our team at the NIH," he said.
Earlier, briefing the parliamentary panel, Ikram said the NIH plant, which was closed a few years back, has been made functional again and once the plant is ready, the process for manufacturing the COVID-19 vaccine will begin. "The NIH is going to make its own single-dose vaccine in the near future," he said.
The NA committee lauded the NIH's efforts and declared it good news for the nation, said an official statement on Wednesday.
Pakistan has so far administered vaccines to 1.3 million people but still needs to go a long way before its 220 million people will be inoculated.
Pakistan is set to receive millions of COVID-19 vaccine doses from different countries in the coming weeks to speed up its slow immunization campaign. So far, out of 210 million population, slightly over 1.3 million people, including health professionals and people above 50 years old, have been inoculated.
Grappling with an intense third wave of the pandemic, Pakistan will receive 15 million doses of the vaccine from Germany under the World Health Organization-led COVAX facility by May, apart from procuring 7 million doses from China.
Beijing has provided over 1 million doses to Islamabad as a "gift," and promised to provide another batch of 500,000 doses by the end of April. Islamabad is currently using China's Sinopharm and CanSino vaccines in government hospitals. Private hospitals in major cities have also started inoculation with Russia's Sputnik V vaccine imported by a pharmaceutical company.