CPEC's Hakla-Dera Ismael Khan motorway set to open for traffic: CPEC Authority chief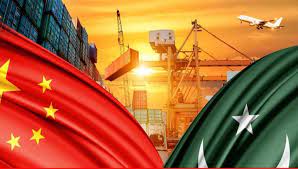 Islamabad: China-Pakistan Economic Corridor (CPEC) Authority Chairman Lt. General Asim Saleem Bajwa (retd) has said that Hakla-Dera Ismael Khan motorway under the CPEC was likely to be opened for traffic in August or September.
In a tweet, the CPEC Authority chief said the project was near completion. "Hakla-DI Khan Motorway construction work is in full swing, current progress is 86 percent. Will be commissioned by Aug/Sep," he said.
Bajwa said work on the CPEC western route was in full swing, adding with the focus on the Western route now, two other segments – Zhob-Quetta, Hoshab-Awaran – had already been started.
CPEC Authority officials say some 1,100 kilometres of roads had been completed through the mega-project, while 850 kilometres were under construction.
The four-lane Hakla-Dera Ismail Khan motorway is in the final stages. Its total length is 285km, which had been divided into five packages.
The five sections include Yarik /DI Khan (on N-55) to Rehamani Khel (55-Km), Rehamani Khel via Kundal to Daud Khel (70-Km), Daud Khel to Tarap (50-Km), Tarap to Pindigheb (50-Km) and Pindigheb to Hakla on M-1 (60-Km).
The government of Pakistan committed financing to this project in November of 2017, and the groundbreaking ceremony was held in May 2016. This project is being developed under the Belt and Road Initiative (BRI)'s CPEC framework. The construction is part of the Western Alignment of CPEC.
The road will run between the Hakla Interchange on the M-1 motorway in Fatehjang and Yarak near Dera Ismail Khan. The motorway will serve the more backward southern districts of the Khyber Pakhtunkhwa province as well as the more remote north-western districts of Punjab and eventually connect to the proposed Yarak-Zhob-Quetta motorway.
More than 80 percent of work on the 292.50km-long four-lane motorway – with 12 interchanges and costing Rs 122 billion – has been completed, an official document said.
Chairman National Highway Authority (NHA) Captain Muhammad Khurram Agha (retd) also said the Hakla-Dera Ismail Khan motorway project will be completed by August.
The Chairman NHA said that the tender for the Sambrial-Kharian project has been completed, whereas design and feasibility work on the Kharain-Rawalpindi project was in progress.
He said steps were being taken to start work on the Barakahu flyover project for the smooth flow of traffic there. The authority has re-tendered the Bahrain-Kalam road project.
In addition, work on the Chitral-Shandur road project, the Thakot-Raikot section, and Rakhi Gajj–Bewata project will also be started.
The NHA will conclude the development work on the Gilgit-Skardu road by the end of this year. The work on the Lodhran-Multan section will also be undertaken in about two months.