Pakistan to import oxygen from China is situation worsens: Information Minister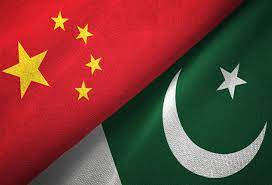 Islamabad: Pakistan Information Minister Fawad Chaudhry has said that Pakistan will import oxygen China and Iran if the Covid-19 situation worsened.
Speaking at a news conference here after the cabinet meeting chaired by Prime Minister Imran Khan, the minister said it was a bit difficult to bring oxygen into the country from other countries as it was not possible to transport it into the country via air.
"Oxygen has to be transported via land. Pakistan is facing a crisis, there is still no need to panic right now. About two million Pakistanis have received the coronavirus jab till now. More than one billion people across the world have gotten vaccinated," he said.
The minister urged the Pakistanis not to be hesitant regarding the vaccine's side effects. Chaudhry said vaccines were a short-term solution to the problem and its results would take time to have an impact.
"While vaccinations are necessary and the process is underway the government is currently more concerned with how to reduce the number of infections on a week-to-week basis," he said.
Separately, Special Assistant to the Prime Minister (SAPM) on Health Dr Faisal Sultan said on Tuesday afternoon that a special committee of the National Command and Operation Centre (NCOC) was monitoring the oxygen situation in the country and trying to improve it.
Speaking at a news conference to apprise the public about the government's steps to deal with the coronavirus pandemic, he urged the public to trust decisions taken by NCOC.
"Existing oxygen plants are being monitored and we are looking at additional plants. Pakistan Steel Mills plant was also talked about so it is being looked at. We have also diverted oxygen supply from non-essential industries," he added.
Moving on to the country's vaccination campaign against the coronavirus, Dr Sultan said the rollout was "moving forward without any obstacles."
He recalled that there was a global shortage of Covid-19 vaccines and countries' local supply was not enough to cater to their populations which was why vaccine rollouts had slowed down in some rich countries despite advance booking of doses.
"A lot of big manufacturers could not meet demands. Covax (global vaccine alliance) made a commitment but the programme was facing difficulty because of the global shortage. This is why we had to change our direction," he elaborated.
Separately, Minister for Energy Hammad Azhar said the government was exploring all options to arrange additional supplies of oxygen for the country.
Azhar, , said in a tweet that the ministry had started working with private oxygen manufacturers to enhance production capacity after the pandemic's first wave last year.
"As a result, production capacity was increased by 308 metric tonnes. However, it is necessary to adhere strictly to SOPs as the cases are rising exponentially and oxygen requirements are growing at an even faster rate," he added.