Connectivity projects worth billions being carried out in Balochistan CPEC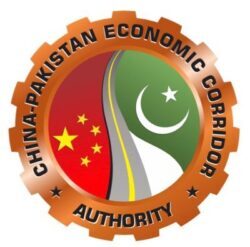 Gwadar Pro
Islamabad: China Pakistan Economic Corridor (CPEC) Authority Chairman Lt General Asim Saleem Bajwa (retd) has said that connectivity projects worth billions of rupees were being carried out in the underdeveloped Balochistan province under the CPEC.
Bajwa said the development of roads in South Balochistan was key priority of the government to improve connectivity of Gwadar with the North region.
He said the 146 kilometers Hoshab-Awaran project was an integral part of CPEC Central Alignment which connects Gwadar Port with the Sindh.
"The project is expected to be completed in three years at an estimated cost of Rs 20 billion. About 60 percent construction work of Basima-Khuzdar road has been completed while construction of Hoshab Awaran road had also been started. The Prime Minister's (Imran Khan) vision of uplifting remote areas especially South Balochistan is being realized," Bajwa said in a tweet.
Similarly, he said, the Basima-Khuzdar road (N-30) was 106 km long having a cost of Rs 11.749 billion. This project is expected to be completed by end of current year.
Connectivity plays a vital role in the development of a country. Keeping in view the importance of interconnectedness, CPEC has initiated two broad projects namely: road construction and railway tracks. There are two main road links that are under construction under the auspices of CPEC.
The western route – Kashghar to Gwadar – of CPEC runs through Balochistan which enters through Dera Ismail Khan and covers Zhob, Quetta, Kalat, Panjgur and on to Gwadar passing through Turbat.
The CPEC has multifaceted opportunities for underprivileged Balochistan. It is entrusted with helping Balochistan for augmenting economic, political, social and technological avenues.
Infrastructure development, establishment of new sources for economic activities, energy projects, optimal resource utilisation, communication and transportation, housing and amenities, effective water resource management, education and recreation are some of the areas which will advance through this project.
Furthermore, socio-economic development of the Balochistan province is linked with this multi-billion project which would contribute towards the restoration of harmony in the regional context.
The CPEC projects have the potential to revive and give new life to economic activities in the province of Balochistan. Currently, the share of Balochistan in terms of economic activities is low as compared to other provinces of Pakistan.
A number of factors have contributed to this which include: energy shortfall, unskilled labour force, lack of local administration's interest in the economic matters, feudal system, illiteracy, marginalised focus of the Centre, mismanagement of lucrative natural resources, corruption, separatist movements and foreign involvement in various matters to sabotage CPEC projects in the province.
The CPEC projects are meant to set these issues right by reviving and restructuring the industrial sector of Balochistan. With the development of new Economic Zones which have been planned in Quetta, Gwadar, Dera Murad Jamali, Uthal, Khuzdar and Hub along with mineral economic processing zones which are going to established at Chaghi, Lasbela, Kalat, Gawadar, Qila Saifullah and Khuzdar, the prospects of economic prosperity are high in the province.
Under the CPEC, the 449 km Quetta to Hoshab road (N-85) has already been completed and is operational while the 235 KM long Surab-Quetta (N-25) road has also been completed and is operational. The 193 km Gwadar-Hoshab (M-8) road and 250 km Ratodero–Khuzdar (M-8) road is also operational.