Iron Brother China has stood with Pakistan like a rock amid COVID-19 pandemic: Pakistan Minister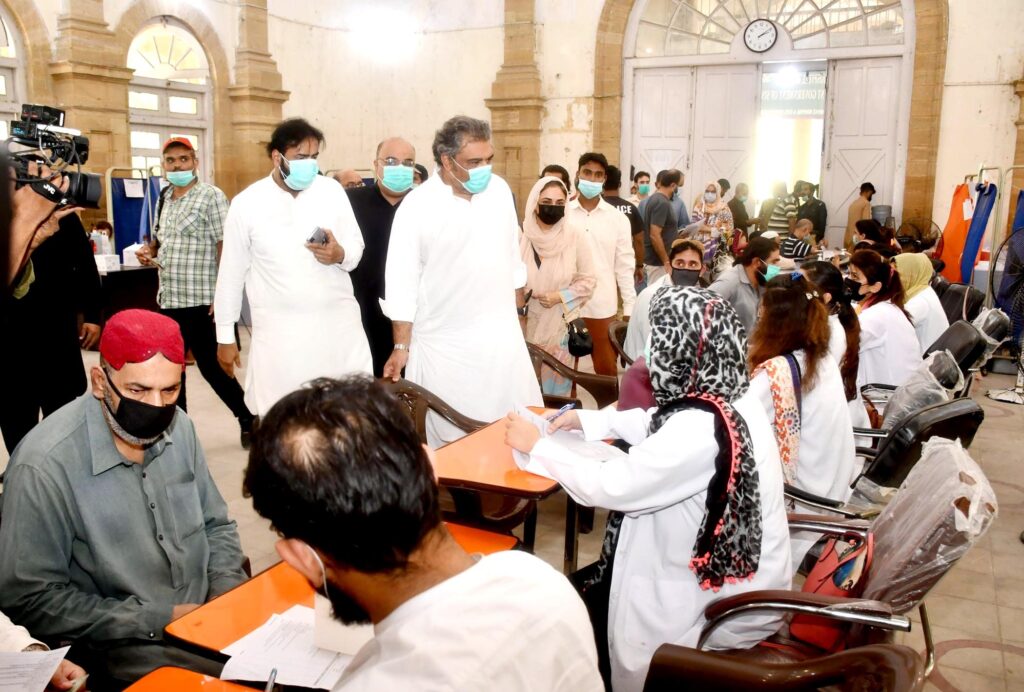 Gwadar Pro
Karachi: Federal Minister for Maritime Affairs Ali Haider Zaidihas said that Iron Brother China had stood with Pakistan like a rock amid the COVID-19 pandemic.
Speaking to journalists here after visiting a vaccination center, Zaidi said China had proven to be a reliable and trustworthy friend.
"They have always helped us when we needed. They provided us so many vaccines at this difficult time. We have been vaccinating people with the Chinese vaccines and expect good results," he said.
The minister said China defeated the pandemic with discipline and Pakistanis can also overcome COVID-19 with proper Standard Operating Procedures (SOPs).
He expressed his resolve to transform the Karachi city into a more connected port city with developed and well maintained infrastructure with the support of the China-Pakistan Economic Corridor (CPEC) projects such as the Gwadar Port.
"This (the development) will boost not only investors' confidence but all also facilitate existing industries to establish a supple chain that will ultimately bolster Pakistan's exports", he said.
The minister quoted examples of ports transforming the cities with infrastructure development necessary for industries and the adjacent export processing zones that have transformed countries into trade and manufacturing hubs.
Zaidi said the incumbent government introduced business friendly policies that had requisite potential to attract foreign direct investment.
Meanwhile, Director General Health Services Rana Safdar on Sunday afternoon warned the citizens against falling prey to the misinformation about the coronavirus vaccines, saying that all concerns regarding them were not valid.
"All vaccines being used in Pakistan are strictly monitored. Separate checks are conducted to gauge the safety and efficacy of the vaccines," he added.
Safdar said the guidelines for using coronavirus vaccines are based on recent scientific analysis and statistics provided by experts.
"We constantly monitor the process to update the standard operating procedures of the vaccines," he said in a statement.
He urged people aged 40 and above to register for the vaccine and called on those who were 50 and above to avail the walk-in vaccination facility available in Pakistan.
"Those aged 50 years and above should just bring along their Computerized National Identity Cards and mobile phones to the vaccination centre," he added.