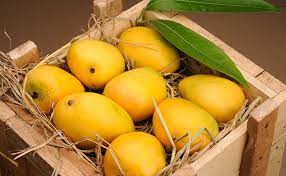 Islamabad: The All Pakistan Fruit and Vegetable Exporters, Importers and Merchants Association (PFVA) has urged the federal government to focus on China for mangoes exports.
In a statement, the PFVA informed the government that the promising international markets of China and Russia shall be focused on for the export of mangoes.
"China and Russia have immense export potential and we strongly recommend that mango promotions should be conducted in these two countries for wide publicity of mangoes," said the statement.
The PFVA has announced a mango export target of 150,000 tons for the current mango season. PFVA Director Waheed Ahmad said that last year the export target of mango was set at 80,000 tons, keeping in view the drastic significant negative impact on economy due to COVID-19 Pandemic and subsequent logistics challenges.
"However, due to an extra-ordinary demand of mangoes globally, the export was enhanced to 140,000 tons, generating valuable foreign exchange of US $ 120 million," he said.
Waheed Ahmed stated that on one hand Pakistani mango industry was facing serious issues of climatic changes and water scarcity, while on other hand limited flight operations, restrictions by numerous destinations on flights and higher air freights increases were hindering exports.
Pakistan is the world's third-largest mango exporter, with soil and climate conditions that are perfect for the cultivation of high-quality mangos. Pakistan's mango supply season typically lasts for five to six months and peaks in June, with the majority of sales occurring between May and August.
Because Pakistan's mangos ripen at the beginning of China's off-season, they are perfectly positioned to enter the Chinese market. Mangos are Pakistan's primary international fruit export.
In 2018, Pakistan exported 1.9 million metric tons of mangos, making it the world's sixth-largest exporter by volume that year after India, China, Thailand, Indonesia and Mexico.
Pakistan exports numerous varieties of mangos, including Honey Gold, Sindhri, Chaunsa, Dasehri, Langra, Sonaro and others. Among these, Sindhri mangos are considered the highest quality, with a large size, desirable yellow color and good storability.