Pakistan-UK business communities invited to invest in CPEC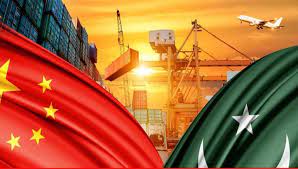 Islamabad: Pakistan has invited the Pakistan-United Kingdom business communities to invest in the China-Pakistan Economic Corridor (CPEC) and take advantage of the golden opportunity.
Chairman Senate Sadiq Sanjrani said that there were a number of opportunities for the Pakistan-UK business communities.
Speaking at a ceremony to celebrate the success and achievements of talented individuals the other day, Sanjrani remarked that there could have been no better way for the business council's flagship launch in Pakistan, saying the council has been operating as an effective means of communication with latest insight into the trade and business activities between Pakistan and the UK.
"This helps the trade and business communities to identify common ground to explore opportunities and to find ways and means to make effective and promising investments to enhance business-to-business relations," the Senate chairman said, according to an official statement.
He said Pakistan and the UK shared trade volume at around £2.3 billion, though it is important to understand that it is still far from the business potential of both countries. He said the business council could play a vital role in achieving significant increase in the trade volume.