Zardari felicitates Muslims on Eid-ul-Adha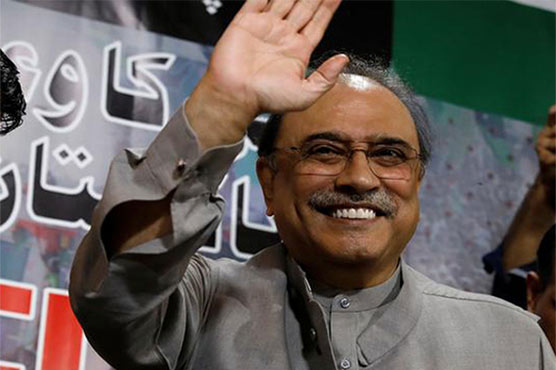 Islamabad: Former President of Pakistan and the President Pakistan People's Party Parliamentarians, Asif Ali Zardari on the occasion of Eid-ul-Adha has congratulated Muslims all over the world especially the Pakistani brothers and sisters.
He said that on this joyful occasion everyone should include brothers and sisters for whose help Allah has given orders. The former president said that this day teaches us selflessness and sacrifice. Asif Zardari said that today Muslims in Kashmir and Palestine are facing difficulties and oppression.
Asif Ali Zardari said that "we should resist every kind of oppression and also intolerance." He said that the leadership and workers of Pakistan People's Party have always resisted extremists and will continue to do so. Asif Ali Zardari said that in order to establish a civilized society, it is necessary to adopt the principles of patience, tolerance and forgiveness.